Insulated Pipe Supporter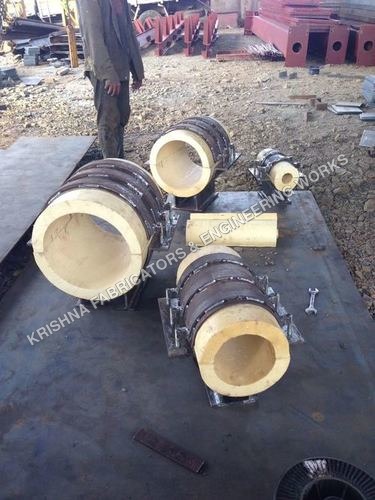 Insulated Pipe Supporter
Product Description
We are a major designer and manufacturer of Insulated Pipe Supporter. These are fabricated to prevent heat transfer between the pipes and supports. They are essential piping technology products, applicable in many industrial plants. We use innovative methods to produce uniform, consistent, and easy to install insulated pipe Supports. Also, we design & develop efficient supports for power, chemical, petrochemical, and commercial industries. With rich experience & engineering, we create high quality and cost efficient pipe supports. These components provide reduction in vibration and noise. They are important for comfort and protection in corridors, mechanical rooms, tunnels, and other places.
Applications
Our engineered insulated pipe supports have many applications, including:

Hot Water
Cold Water
Dual Temperature
Steam
Vacuum, Gas & Air
Features & Benefits:
With excellent features and prominent advantages, our Pipe Supports are used in Gas Plants, Power Plants, Steam Water Pipelines, Chemical Plants, etc. Their features & benefits comprise:
Compact, easy installation & effective load transfer
Eliminate welding and minimize heat loss
Reduced cost of field installation and installation time
Perfect for large HVAC distribution and heavy industrial systems
Customization
We custom design the pipe supports to meet your particular load, temperature and movement requirements. Also, we can manufacture the supports as per your design & specification.